Born and raised in Palos Verdes, California, Dr. Peng's talent was recognized at an early age. While attending high school, Dr. Peng was accepted into the highly selective Baccalaureate/M.D. program at the University of Southern California (USC). She received several merit scholarships, including USC's Presidential Scholarship, and went on to win multiple, prestigious Undergraduate Research Awards in both the life sciences and gerontology. Dr. Peng graduated as a Renaissance Scholar with highest honors prior to going on to earn her M.D. from the Keck School of Medicine at USC.
As an intern in the Department of General Surgery and Otolaryngology, she was sought after for both her surgical skill and intellectual leadership. Dr. Peng completed her residency in the Department of Otolaryngology – Head and Neck Surgery at the Los Angeles County-USC Medical Center, one of the leading teaching hospitals in the country, where she served as Chief Resident. She was carefully selected to pursue a prestigious fellowship with Dr. Paul Nassif, Dr. Babak Azizzadeh, and Dr. Guy Massry in Beverly Hills, where she completed an additional year of training. Shortly after starting her fellowship, Dr. Paul Nassif asked her to join him in practice.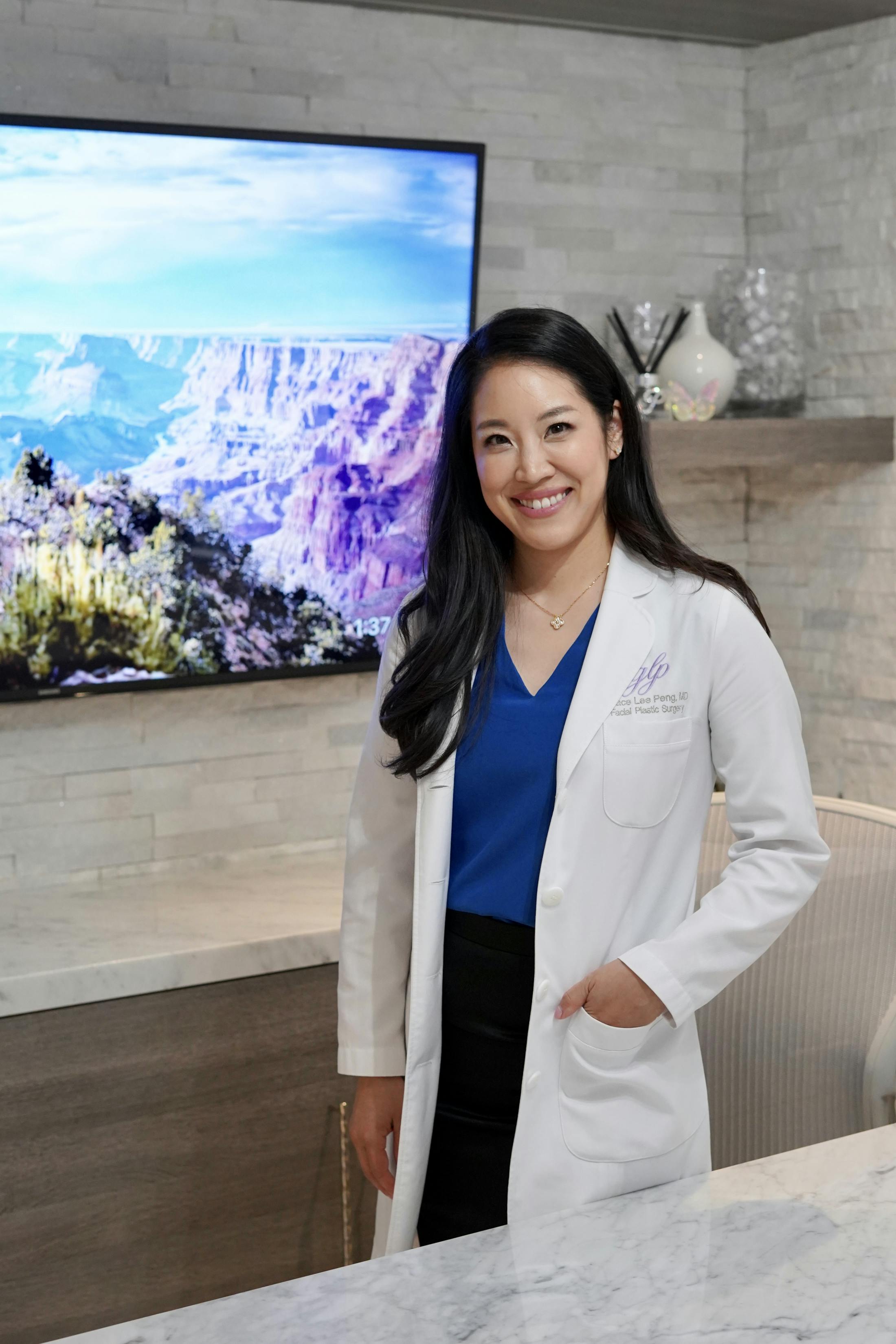 An accomplished clinician and scholar, Dr. Peng has multiple peer-reviewed journal publications and book chapters. Her work includes approaches to head and neck surgery and cancer reconstruction, rhinoplasty, eyelid repair, and cosmetic surgery, as well as facial rejuvenation. Her research has been recognized by the American College of Surgeons – Head and Neck Surgery Division, MEDSTARS USC Surgical Subspecialty Research Competition, and Bristol-Myers Squibb, among others. Dr. Peng has been regularly invited to present at professional conferences, where she shares her research and experience.
Dr. Peng also uses her skills and expertise to provide care that improves others' quality of life. She worked with the Department of Health Services in Los Angeles to create a telemedicine system and served for five years as an Advisory Board Member for the Sheila Kar Health Foundation, which works to promote heart disease prevention and early intervention in the local community.
Dr. Peng also traveled to Peru with the Global Smile Foundation as a member of a surgical team that performed cleft lip and palate surgeries for patients who were born with facial deformities. She continues to teach surgical residents as well as medical students at the Keck School of Medicine.
In addition to English, Dr. Peng also speaks fluent Mandarin and Spanish.